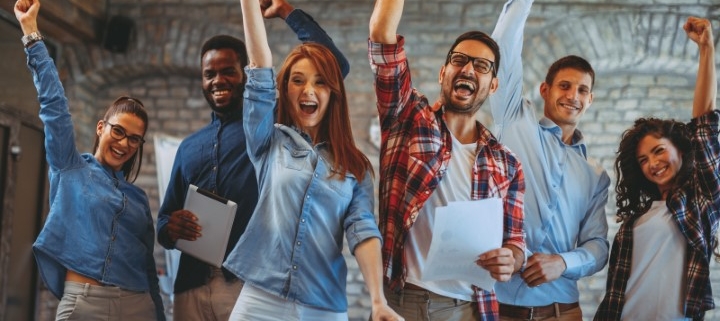 Version 5 b5 public release!
We are proud to finally be able to release the first public beta version 5  (beta 5),  of our new software. Our current version 4 had reached its end-of-life with respect to the technology it was built on. It became more and more difficult to add new features that we wanted to add for our users around the world.
So, 2 years ago we decided to rewrite the UI software completely from scratch, using up-to-date software technologies to insure we can look at the future with confidence. At this point it's a good idea to mention that the core software has not been changed, so only the part that you as a user will work with has now been changed.
Our main goal was to have almost the same look and feel as version 4, reaching its stability…but improving some of the things that already users and we thought would immediately be beneficial. For more information about what's new have a look here at our blog about it: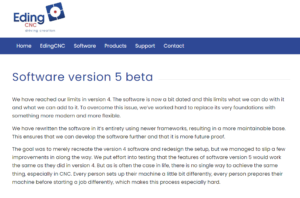 And of course, more info about this, and more, can also be found on our YouTube channel:

If you too no longer want to wait, just go here to download and try…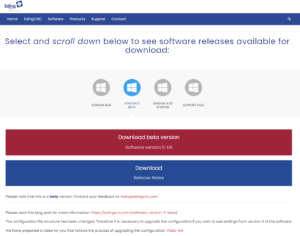 We have done a number of rounds of beta testing and feel confident that a larger group of users can start using it. But we also realize that once you give the new software to our users around the world it's possible that points for improvements are found…in that case send us a message at beta@edingcnc.com.
As a team, we hope that all our users appreciate this new version 5, and we are looking forward to all the new things we intend to add in the future!
Team Eding CNC
https://edingcnc.com/wp-content/uploads/2022/10/AdobeStock_224422625-1-Small.jpeg
480
720
Alfred
https://edingcnc.com/wp-content/uploads/2020/08/edingcnc-logo.jpg
Alfred
2022-10-31 14:21:58
2022-10-31 14:58:57
Version 5 b5 public release!