Coming soon!
SensorHUB
Tired of finding the correct kind of sensors mix-and-match for tool length measurement, material height measurement, etc.?
EdingCNC introduces the SensorHUB, and connecting various sensors was never more accessible.
Available as board or additional DIN rail enclosure, for ease of mounting your SensorHUB in your machine,
We did some field tests, a what did these users say about this new product?
"dsadasdasdsad"
"asdsasadasdsa"
"adassadsadas"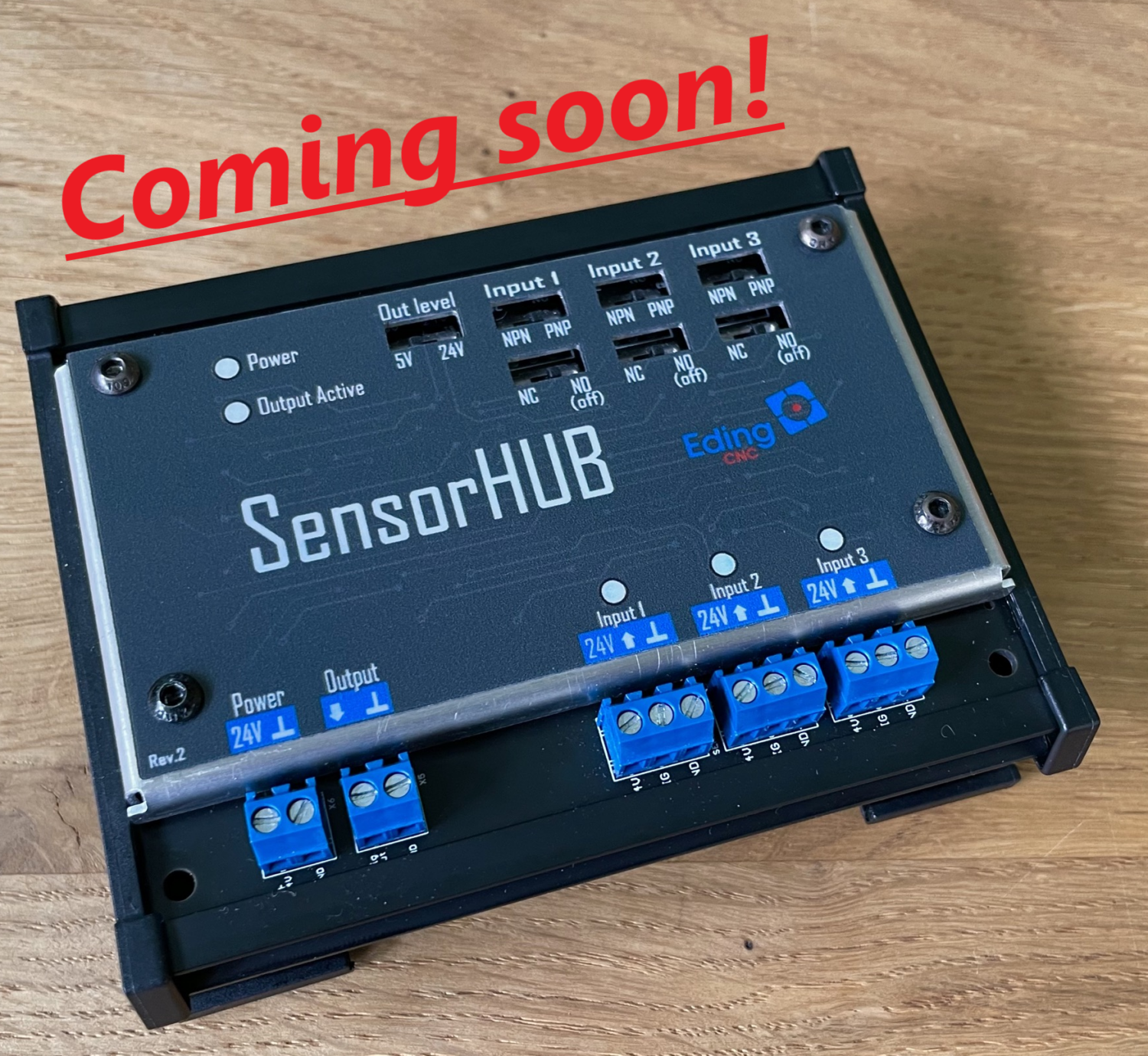 2
SensorHUB output
5V or 24V
3
Sensor input, connect any 24V sensor and configure whether it's a NPN or PNP, and NC or NO.
4
Use the blue LEDs to test your input sensor.
5
Configure whether you have a Normal Open (NO) or
Normal Close (NC).
6
Configure if you use a NPN or PNP sensor.
7
Configure the output level of the output, 5V or 24V.
8
Blue LED indicates the sensor output.